special interest groups
Submitted by Erin Campbell and Julie Efta
We are excited about all our chapter activities especially our SIGs! First, we want to thank everyone who responded to the brainstorming request and came up with even more ideas. We are always open to hearing new ideas for SIGs and welcome women wanting to lead! One new idea that has already started is Women Who Run With Wolves, a seven-week book discussion.
Next, we are starting a Movie SIG! This idea had the greatest number of women requesting it. See information about this SIG below.
SIGS are fun and easy! It only takes 2 members to start one, members may come and go, frequency of meeting varies: weekly, monthly, bi monthly, seasonal and women can attend two sessions of a SIG prior to becoming a TTN member.
If you are interested in joining an existing SIG, please email the contact listed. If you want to start a new SIG or have a question, please email Erin at
ecingb@yahoo.com
or Julie at
Teacherjulie.efta@gmail.com
.

MOVIE SIG -
NEW SIG Looking for interested participants
Submitted by Erin Campbell
We are starting a Movie SIG! Members will watch an agreed upon movie and then Zoom to talk about the film. Our first meeting is on
Wednesday, January 6,
at 1:00 PM. We will begin to organize how this SIG will operate and consider what movies we would like to watch. For now, this SIG will be led by Jean Forrey and Erin Campbell.
Please email Erin at
ecingb@yahoo.com
or Jean at
jean.4e@gmail.com
if you would like to participate.
SECOND HALF OF LIFE BOOK SIG
-
NEW SIG Looking for interested participants
Submitted by Karen West
In 2015, when Jill Goski and Karen West were trying to start a local chapter of The Transition Network, it seemed natural that Karen, who was in training to become a Certified Sage-ing Leader (CSL) with Sage-ing International ("
sage-ing.org
"), would start a Book Discussion Group that would read and discuss some of the amazing books that are being written about aging. It was the first SIG, and we read these books for three years.
The life stage that we are now living in is brand new. We are enjoying a healthy longevity that no one before us has had, and together, we are discovering how to make this "second half of life" an incredible, empowering journey.
Now that we are about to enter 2021, Jill and Karen would like to offer a chance for all the women who have joined in the last few years to have the opportunity to read and discuss these life-changing books. Karen says, "Please don't miss this chance! I really believe that these books will change the way you see this time of your life."
Below are comments from women who participated in the original SIG:
"What I appreciated about this group was our dedicated and open-minded pursuit of the topic, reframing our notions of aging and even our sense of purpose as we age." Debra Dorgan
"The book group on transition and aging helped me make some big decisions in my life. It really made a difference to be able to talk with other women about the books we'd read and how the information might apply to our lives." Gretchen Bratvold
This Book Discussion SIG will begin meeting in the evening via Zoom as soon as enough women sign up to participate. The day of the week will be determined by the participants.
Please contact Karen West at
karenw0214@gmail.com
for more information or to join this group.

ART APPRECIATION SIG

- submitted by JeNell Jacobson
At our December 9 meeting, we enjoyed viewing a slide show of diverse examples of the art element Form ranging from delicate teapots to bronze sculptures. By engaging in a lively exchange of comments, we dramatically enhance our visual experience and appreciation for art.

We will meet on Wednesday, January 13, from 1:00-3:00 PM on Zoom, participants will focus on the art element Value, which is the lightness and darkness of color. We are asked to send our examples to Terri by January 6 to allow time to develop the slide show. We will also review our list of movies about artists and select the one we would like to discuss at our February meeting.

If you are interested in participating or want to be on our contact list, contact Tracey Baker at tracey.baker@gmail.com or JeNell Jacobson at jenell@jacobson.org.



CANCARDS, COIN, CONVERSATION, AND CANAPES SIG

- submitted by Robin Getman
This SIG is taking a hiatus due to Covid19 as the in-person meetings are essential to the purpose of the group.
For more information, contact Robin at
RGetman220@aol.com
.
DAYTIME BOOK GROUP SIG

- submitted by Eleni Skevas
After two months of heavy brain-food, our group decided to have a little dessert. In other words, we read something light and fun for our December discussion. We differed on whether this dessert was delicious or just okay, which made it a perfect book club read.

The Lager Queen of Minnesota by J. Ryan Stradal triggered an interesting discussion touching on oh so many things: the history of brewing, the legitimacy of men writing books about women protagonists, our favorite recipes, who's a baker or a cook and who's not and why not, the status of women in the cooking world (chef versus cook), wishing the author would choose to write about men instead and why doesn't he, is being a good cook part of one's value as a woman, etc.

We switched up our usual format. This month there was no one facilitator and we did not do a formal check-in. The conversation flowed smoothly without a moderator, actually, and personal updates were woven into the discussion throughout our two hours together. It worked!

Our January read is a fantasy entitled A Discovery of Witches by Deborah Harkness. In February we read Barack Obama's A Promised Land and in March, we visit a dystopia fashioned by Kazuo Ishiguro, a British-Japanese writer, Never Let Me Go. Join us! We will meet by Zoom on Thursday, January 7, from 10:00 AM-Noon.
This group meets in the morning of the first Thursday of the month from 10:00 AM - Noon.
Questions? Contact Eleni Skevas at
eskevs@yahoo.com
.
EVENING BOOK DISCUSSION SIG


- submitted by Beth Stockinger
In December, we read Salt Path by Raynor Winn. What an interesting book about surviving hardship and moving forward! This was a true story about a couple who lost their home, their security, and they faced a terminal illness. The couple walked the long and difficult South West England coastline and eventually found a new path for life. We had a meaningful discussion. Some of us were inspired to consider a walking/hiking trip someday.
What is Next?
Tuesday, January 12
-
Untamed
by Glennon Doyle
"Some books shake you by the shoulder while others steal your heart. In Untamed, Glennon does both at the exact same time."—Brené Brown
January will be our last book group meeting as we know it. Check out and join the new SECOND HALF OF LIFE BOOK SIG announced earlier in this newsletter.
Thank you for the many wonderful book suggestions and for the deep and meaningful conversations over the years. We have gone through time together, have developed friendships, and we have been book buddies!
EXPLORING FOOD SIG

- submitted by Kathleen Peterson
On December 14, members of the Food SIG roamed the world or went back in time recalling joy-filled food memories. For some these were kitchen aromas of childhood. Others had nostalgia for joyful food experiences as children or with their own children and grandchildren. For many, the joy came from sharing delicious and unusual foods with others while visiting countries such as China, France, The Gambia, Italy, and Iceland. In these challenging times it was a fun reminder of how food and joy can be closely connected.
Here are the details for our next meeting:
Date:
Monday, January 11
Time: 4:00-5:30 PM via Zoom
Topic: Italian Food and the "Big Night" (movie)
We'll be exploring Italian food by viewing the movie "Big Night" on our own before the meeting. If they'd like, sometime before the meeting, participants will also prepare a dish of their choice from the cuisine of Italy. During the meeting we'll discuss the movie, the cuisine, and participants' cooking experiences.
We invite anyone to join our discussion (whether or not they view the movie or cook before the meeting). If you are not already a participant in the SIG but would like to join our discussion in January please let Chris DiPietro know at
cmdjp2@gmail.com
. You will receive additional information about viewing the movie "Big Night" and a link for Zoom before the meeting.
In a change from the group's ad hoc meeting dates and times in 2020, for the first half of 2021, the SIG plans to meet on the second Monday of the month from 4:00-5:30.
If you are interested in attending or for more information, Contact Kathleen Peterson at
kathleenpeterson614@gmail.com
.
FINANCIAL SIG -
submitted by Cyndy Nelson
Thirteen women met via zoom for a participative discussion about "Charitable Giving". We talked about giving according to your values and interests and then shared information about our charities. Focus areas for giving in 2020 included: giving local, food insecurity, homeless, women, and arts. We spoke briefly about reducing taxes in order to maximize the contribution to your charity. Everyone is familiar with itemizing, but do not know people over age 70 ½ can give directly from a traditional IRA via a Qualified Charitable Deduction (QCD) and no taxes would be due on that withdrawal.
Our next meeting is
Tuesday, January 19,
from 6:30-8:00 PM via Zoom. Since it is the beginning of the year, we will focus on financial priorities. We are glad to welcome local author, Laura Gilbert, to discuss ideas from her book
Enough: A Retirement Life that Works for Me
. We are inviting everyone to join us for this meeting with our special guest; invite your friends who are not members of TTN or this SIG to join us for this discussion.
Our February meeting is
Tuesday, February 16,
from 6:30-8:00 PM via Zoom. Our topic will be taxes.
We meet via Zoom on the third Tuesday of the month from 6:30-8:00.
The purpose of this group is to increase our personal financial literacy. The knowledge of members about financial topics varies from beginner to more experienced. Our topics will be selected based on what individual members are interested in. We meet on the third Tuesday of the month at 7:00 PM. New members are welcome. Come and give it a try.
Please email Cyndy at
clnelson03@gmail.com
if you are interested in joining us, have ideas for topics, or have questions.
FRENCH CONVERSATION SIG
Submitted by Ginny Jacobson
We are making progress toward becoming Francophiles! At our last weekly Zoom, we spoke in French for nearly a half hour! We asked and answered simple questions and even peppered our conversation with Christmas words. Soon we'll discuss our love or dislike for various French pastries.
We meet via Zoom on Mondays at 10:00 AM.
Please email
ginnyjacobson3@gmail.com
if you are interested.


FULL MOONS AND THE AURORA BOREALIS SIG
(aka Skywatchers)

Submitted by Julie Efta
Although clouds prohibited live viewing of The Great Conjunction of Jupiter and Saturn in the early night sky on December 21, there was plenty of darkness on the Solstice to precipitate the need for a party.
Seventeen women dressed for the occasion, gathered via Zoom, and shared their favorite sources of light, winter activities, party memories pre- pandemic, and fun things to do this year for celebration and good cheer. We ended the meeting by chair dancing to The Age of Aquarius/ Let the Sunshine In, a 1969 song by the 5th Dimension. Thanks to the Caring Collaborative and Steering Committee for co-hosting! Look for a Spring Equinox party in March.
January's Full Moon occurs on
Thursday, January 28
. If the sky is clear, make a point to take a drive to view its glorious rising where trees, hills and tall buildings don't interfere.
Check out the Bell Museum's monthly Virtual Star Party on
Friday, January 22
, or look for offerings in future months
here
. There are many great night viewing star Apps to search out also.
An official cohost is sought.
If you are interested, have questions, or would like more information please email Julie at
Teacherjulie.efta@gmail.com
GARDENS R US SIG - Submitted by Julie Efta
The daffodils are planted and snow has fallen.
Our gardens will re-open in the spring.
A co leader and fresh ideas are needed for 2021.
Questions? Contact Julie at
Teacherjulie.efta@gmail.com
LEGACY WRITING SIG

- Submitted by Terri Johnson
Six members met on December 3 via Zoom. We discussed how writing frequently helps us remember, organize and integrate our thoughts, and even helps us have a sense of control. We then enjoyed sharing and discussing our writing about 'The Holidays During the Time of Covid.' Some good future Legacy Writing topics emerged as a result of heartfelt conversations about experiences that we've had, that the younger generations haven't had.
Our next meeting is on
Thursday, January 7,
1:00-2:30 PM. We will bring our writing: 'A letter to 2020.'
We meet on the first Thursday of the month from 1:00-2:30 PM.
If you are interested, have questions, or would like more information please email Karen at
karenw0214@gmail.com.
ON BEING SIG - Submitted by Julie Efta
We met in December to discuss the interview with Atul Gawande/ What Matters in the End. Eleni began the meeting by asking us to describe a good day for ourselves using 10 words. Having difficult discussions about death and making personal plans should be a gift to others and yourself. The Caring Collaborative will plan a future Wellness Wednesday meeting to help with this process. We also discussed palliative care, spirit, and how we may have a greater sense of fulfillment as we age. Some general advice: Enable well-being and keep your options open!
Krista Tippett's interview with Bryan Stevenson/ Love is the Motive will be our topic of discussion at 1:00 PM on
Monday, January 18,
which is also Martin Luther King Jr Day. Ginny will facilitate the meeting. Find the link
here
.
Let us know if you would like to lead a discussion in February or any month on a topic of your choice.
New members are welcome.
To join this SIG and to receive your Zoom invite, please email Julie at
teacherjulie.efta@gmail.com
or Ginny at
Ginnyjacobson3@gmail.com
.


PAR-TEE ON MINI GOLF SIG - Submitted by Jean Forrey
Look for information about this SIG in Spring 2021.
If you are interested in joining us, please contact Jan Weller at
janisweller@gmail.com
or Jean Forrey at
jean.4e@gmail.com
.



THEATRE SIG

- submitted by Robin Getman
This SIG is taking a hiatus due to Covid19 as attending in-person theater events together was key to the purpose of the group.
TRAVEL SIG

- submitted by Marilynne Roberts
On December 22, members of the Travel SIG shared stories about holiday traditions, winter trips, and hopes for future winter vacations. (That was also the day the New York Times introduced the new word, "vaxications," to denote vacations people book in anticipation of traveling again when they feel comfortable enough about pandemic concerns.) Some people grew up in pockets of magic, where the entire neighborhood came together to share holiday decorations, traditions, cheer, carols, and enchantment. For others, traditions were more family-centric, often including elements of the family's ethnic customs and foods, and were equally cherished. We all know about expectations versus reality and how both can influence holidays and vacations. Although some are more likely to think about hunkering down in winter, with encouragement and all the ideas we presented, we might fill a sleigh next winter to travel to all kinds of places. We left more dedicated to ensuring the magic of the season in our current circles.

On Tuesday, January 26, at 6:30 PM, we will have a happy hour and a half to discuss travel to vineyards, breweries, distilleries, and related destinations, and to share a glass of our chosen beverage. You are welcome to share trips you have taken as well as ones you aspire to take. All TTN members are welcome to join us.
Please email Marilynne at mkrobertsmn@gmail.com, Debra Dorgan at debra.dorgan@gmail.com or Julie Efta at teacherjulie.efta@gmail.com if you are interested in joining us, have ideas/resources for future meetings, or have questions.

URBAN HIKING SIG -submitted by Chris DiPietro
The Urban Hiking SIG explores parks, trails, and new locations in the metro area during a monthly hike. While the group usually enjoys indoor hikes during the winter, this year the SIG is on hiatus until March because of restrictions on indoor gatherings due to the pandemic. In the February newsletter look for news on resumption of the SIG's activity for 2021.
If you'd like more information about the Urban Hiking SIG, contact Chris DiPietro, the Urban Hiking SIG's coordinator at
cmdjp2@gmail.com
.
WOMEN WHO RUN WITH THE WOLVES BOOK DISCUSSION

Submitted by Julie Efta
On Sunday, December 20, five women met to embark on an 8-week journey of reading, reflecting, and sharing thoughts and challenges about the myths and stories of the Wild Woman Archetype in the book, Women Who Run with the Wolves. We asked if this bestselling book in the 90's written by Clarissa Pinkola Estes, PH.D. is still relevant today to us and to younger generations. (It is!)
By sharing favorite passages/quotes, we hope to increase our soul power and creative endeavors and have challenged each other to define the Wild Woman in words, sketches, or any art medium.
We will continue to meet
every Sunday in January
at 12:30 PM to discuss and share a few chapters of stories until the book is read and our mutual soul-joy journey is well established.
Mellissa Cathcart is cohost.
Contact Julie for more information and the zoom link
teacherjulie.efta@gmail.com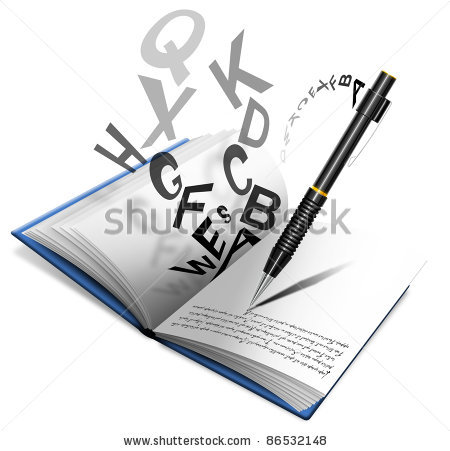 WRITER's SIG 1

- submitted by JeNell Jacobson
This is a closed group of five members that meets at 10:30 AM the first Friday of each month on Zoom during winter months. In January, we will meet on Friday, January 8.

Check out the New Legacy Writing SIG or consider starting a new group via zoom that fits your focus and schedule.

Group contact is JeNell Jacobson jenell@jacobson.org.
Material from www.thetransitionnetwork.org, 08:47:51 January 25, 2021.
Copyright © The Transition Network 2021