special interest groups
Special Interest Groups (SIGs)
are topic or activity-focused. There is no limit to the groups that can be created because they all originate with and are guided by members! If you have an idea for a new SIG and would like to find out if others are interested, please contact Eleni Skevas at
eskevs@yahoo.com
.
Just a friendly reminder:
We always welcome new women to check out our SIGs along with our many social occasions and programs. Please remember that non-members are welcome to attend SIGs & TPGs for a maximum of two times after which, per national policy, women are required to become a member of TTN to continue SIG/TPG participation.


New:
ADVENTURES IN FOOD SIG - submitted by Kathleen Peterson
"Pull up a chair. Take a taste. Come join us. Life is so endlessly delicious." - Ruth Reichl
Announcing the organizational meeting of the new Adventures in Food SIG:
Date/Time: Thursday, October 3 6:00 to 8:00 PM
Place: Byerlys/Lund's at 7171 France Avenue in Edina - Upstairs Community Room.
Bring: Please bring one favorite recipe or old family recipe to talk about. If you are in need of a meal, there are many options to purchase food or a beverage at Byerlys and bring it up to the meeting. A treat will be served. (They do not allow outside food to be brought in to the meeting room).
We've begun to explore the many possibilities for topics, tasting, outings and will welcome all group member ideas as we plan for the coming year. Hope to see you!
If you are interested in attending or for more information, Contact Kathleen Peterson at
kathleenpeterson614@gmail.com
.
DAYTIME BOOK GROUP SIG

- submitted by Eleni Skevas
We're in the process of establishing a second book club. This one will be meeting in the daytime. An organizational meeting was held on August 15. Here is what was decided:
This book club will be "anchored" in the St. Paul area, but any member can join, regardless of where she lives.
For the most part, we will meet in public places (library, restaurant, etc.) but a member may host at her home if she wishes.
We will meet the First Thursday of each month, in the morning, from 10:15 AM to Noon.
Members will take turns recommending books and facilitating discussions. The person recommending the book need not have already read it.
Books will be chosen every 3 months for the upcoming quarter. We'll keep a running list of recommended books.
We will read a mix of fiction and non-fiction, of any era and any genre. Books should be no longer than 400 pages and available in paperback.
The first official meeting will be on
Thursday, September 5
in the Book Club Room at the Shoreview/Ramsey County Library, from 10:15 AM to Noon. The second official meeting will be on October 3, same time, same place. Bring book recommendations and the books if you can. We will select a book to discuss in October at the September meeting.
Contact Eleni Skevas at
eskevs@yahoo.com
with questions or concerns.
TRAVEL SIG

- submitted by Julie Efta
All members of TTN are invited to Holman's Table at the St. Paul airport for a late lunch or beverage on Friday, September 20, at 1:30 PM. If the weather is nice, we will sit outside on the patio. Alternate day is Friday, September 27. We will talk about future travel plans and share some of our favorite past trips. YOU MUST RSVP to
teacherjulie.efta@gmail.com
for this lunch!
The Wisconsin Sheep and Wool Festival is September 6-8 at the Jefferson County Fair Park,
www.wisconsinsheepandwoolfestival.com
. Let me know if you are interested in going and would like to car pool one day. Parking is free. Admission is $8 or $15 for 3-day pass.
The Smithsonian Magazine's Museum Day is Saturday, September 21. Download a free ticket to participating local museums and invite a friend.
On August 9th, Chris, Tracey and Julie enjoyed an afternoon at Franconia Sculpture Park. We carpooled and enjoyed lunch in Osceola, Wisconsin.
If you are interested in planning a similar day or half day trip this fall, please do. By planning a one-time event, you get to choose the location, day, and time. If the weather is not good for the day chosen, an alternate date can be selected.
The membership list for the Travel SIG is being updated. Please let Julie know if you want to be included for more frequent updates on events.
Contact Julie Efta or Deb Dorgan with questions/comments/and offers of help at
teacherjulie.efta@gmail.com
WRITER's SIG 2

- submitted by Cathy Bartholet
More information to come!


MOVIE SIG

- submitted by Erin Campbell

he Movie SIG will have its first outing on

September 24

to see Downtown Abbey in Columbia Heights. We will meet for lunch at 11:30 at Cowboy Jacks at 2397 Palmer Drive and then go to the Heights Theater for the 1:30 movie. You can buy tickets in advance at

heightstheater.com

. If you are going to join us, please RSVP to

ecingb@yahoo.com

for the lunch reservation.

The general plan for this SIG is to see a matinee once a month. The day of the week and time may vary depending on local theater schedules. We will travel to small theaters across the twin cities and each month will be a unique experience! The afternoon will start with a snack or lunch, we'll watch the movie and then discuss over a snack or beverage. Members can join for all or just part of the event. Announcements and communications will be done on a Facebook page. If you are interested in joining the Movie SIG, please send an email to Erin Campbell at

ecingb@yahoo.com

.


Active SIGs
FINANCIAL SIG - submitted by Cyndy Nelson
On Tuesday, August 20, 8 women gathered for a discussion about asset allocation. We welcomed Jan and Rina who attended this SIG for the first time.
Our discussion focused on how to allocate the money we have saved between various asset classes such as Cash, Fixed, and Equities. Goal is to balance risk and return. One way to do this is via a Target fund where you let somebody else decide the allocation mix for you based on your time to retirement. Another common method is to have the percentage in equities be 100 minus your age; this calculation is being revised to recommend a higher percentage based on increasing life expectancy. Allocation strategy is also influenced by when the money will be needed.
Our next meeting is on
Tuesday, September 17
, 7:00-8:30 PM at the Ramsey County Library at 2180 North Hamline Ave, Roseville. We will be in the Board Room on the second floor. Our discussion will be to review sample financial profiles and suggest possible actions one might make in that situation; this will be highly interactive and a way to contribute ideas and ask questions. As usual, we will also have open discussion on financial topics.
Out October meeting is
Tuesday, October 15
, 7:00-8:30 PM at the Ramsey County Library at 2180 North Hamline Ave, Roseville. We will be in the Board Room on the second floor.
The purpose of this group is to increase our personal financial literacy. The knowledge of members about financial topics varies from beginner to more experienced. Our topics will be selected based on what individual members are interested in. We are currently meeting on the third Thursday of the month at 7:00 PM. New members are welcome. Come and give it a try.
Please email Cyndy at
clnelson03@gmail.com
if you are interested in joining us or have questions.
EVENING BOOK DISCUSSION SIG

- submitted by Grace Bartholet
Eight members of the TTN Evening Book Club met on August 13th to discuss the book Political Tribes by Amy Chua. The discussion was excellent and thought provoking. Political Tribes takes a look at American politics from the past, from a foreign view, and examines the current political landscape in a fresh different view.
Next meeting is
Tuesday, September 10th
, at Jerris Heckler's home. We will be reading Braiding Sweetgrass by Robin Wall Kimmerer. Kimmerer is a botanist and a Native American and combines her knowledge from her background to look at our reciprocal relationship with the rest of the living world.
Also, at this meeting, we will be compiling a list of books to be read by the group over the next six months.
The discussion is always lively, the members are a fun group of women. Come join us!
For more information, contact Group Coordinator, Grace Bartholet at
gbartholet@gmail.com
.
ART APPRECIATION SIG

- submitted by JeNell Jacobson
If you are interested in discovering more about the local art scene, join the ART APPRECIATION SIG. Together we will experience many types of creative expression: paintings, pottery, sculpture, textiles. We usually meet on weekday afternoons, occasionally an evening or Saturday. Exhibits are FREE or low cost.
On Wednesday, August 21st at the White Bear Center for the Arts, we enjoyed the Lake Country Pastel Society's Open Invitational Exhibition that was juried by award-winning artist Kami Mendlik.
Sunday, September 8th
, Northern Clay Center's Annual American Pottery Festival. Notable artists from around the United States will converge on the Twin Cities for this event. Last year's festival had an amazing variety of unique pottery so we can expect a great display. Meet at 1:00 PM. Address is 2424 Franklin Avenue East, Minneapolis.
https://www.northernclaycenter.org/
.
If you are interested in participating contact Tracey Baker
tracey.baker@gmail.com
or JeNell Jacobson
jenell@jacobson.org
THEATRE SIG

- submitted by Robin Getman
In August, two of us (that we know of) attended Stinkers at the Jungle Theater and enjoyed a post-performance discussion on the beautiful patio at It's Greek to Me.
September's outing is "Pippin" performed by Theatre 55 and presented at Mixed Blood Theater. Several of us have reserved General Admission tix for
Saturday, September 28
, 2:00 PM matinee. Post-performance discussion, TBD. To purchase tix, visit the following link:
https://www.brownpapertickets.com/event/4294164
.
If you enjoy seeing and talking about live theater, please join the conversation on our private Facebook group:
Search "TTN Theater MSP" on Facebook, or insert this link to access the private group page: https://www.facebook.com/groups/ttntheatermsp/
Not a member of the private FB group yet? Simply request to join the group. The group administrator will receive notification of your request, accept your request, and, you're in!
When you receive notification that your request has been accepted, jump in:
Read and post about what's hot and happening
Suggest an outing for September or October
Meet up with us at an outing or post-performance discussion
We look forward to your participation!
Got questions? Need help? Contact Robin Getman at
rgetman220@aol.com
.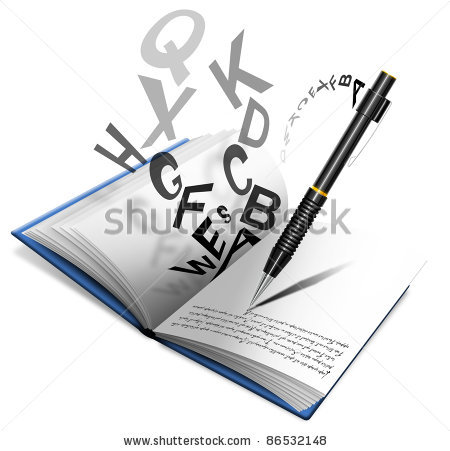 WRITER's SIG 1

- submitted by Julie Efta
We will meet two
Fridays, September 20 and 27
. During our regular meetings we start with a check in for all members, then we share and read aloud our latest writing. Finally, we do a writing exercise and share what we have written in the time permitted.
We also will meet
Tuesdays, September 3 and 17
for silent writing retreats. All our meetings are from 10:00 AM - Noon.
We are closed to new members and encourage and will assist in forming new groups.
Please contact Julie Efta for more information or assistance in creating additional groups in the metro area at
teacherjulie.efta@gmail.com
URBAN HIKING SIG -submitted by Cyndy Nelson
On August 15, Lisa, Beth, Susan, Jan, and Cyndy met for an evening walk around Lake of the Isles. We were nearing the end of our beautiful walk full of great conversation when the rain blew in with gusto and we ran to our cars. Lisa and Cyndy found their umbrellas and took the opportunity to enjoy delicious ice cream at Sebastian Joe's and continue the conversation.
On
Monday, September 16
, we will continue our tour of local lakes by hiking around Jenson Lake in Lebanon Hills Park in Eagan or Lake Harriet in South Minneapolis. Start time is 10:00. Please let Cyndy know if you plan to attend and if you have a preference for location.
This seasonal SIG gives us the opportunity to explore and/or introduce others to new locations in the metro area. Our hikes last about 60-90 minutes and we walk at a moderately brisk and steady pace. All are welcome to join us as we walk and talk. We sometimes end our hikes with a stop at a local establishment for a coffee/drink/ice cream.
Please let Cyndy know if you want to attend and/or have ideas for location. If you are interested in participating in this group, please let Cyndy know if you prefer weekday day, weekday evening, or Saturday hikes. Cyndy can be contacted at
clnelson03@gmail.com
.