special interest groups
Special Interest Groups (SIGs)
are topic or activity-focused. There is no limit to the groups that can be created because they all originate with and are guided by members! If you have an idea for a new SIG and would like to find out if others are interested, please contact Jill Goski at
jill.goski@gmail.com
.
Just a friendly reminder:
We always welcome new women to check out our SIGs along with our many social occasions and programs. Please remember that non-members are welcome to attend SIGs & TPGs for a maximum of two times after which, per national policy, women are required to become a member of TTN to continue SIG/TPG participation.


ART APPRECIATION SIG

- submitted by JeNell Jacobson
If you are interested in discovering more about the local art scene, join the ART APPRECIATION SIG. Together we will experience many types of creative expression: paintings, pottery, sculpture, textiles. We usually meet on weekday afternoons, occasionally an evening or Saturday. Exhibits are FREE or low cost.

In December, at the American Swedish Institute, we enjoyed displays of holiday traditions from Sweden, Norway, Denmark, Iceland and Finland. Another time it would be great to enjoy the wholesome foods offered in their very popular café.

In January, no scheduled event will be offered. February will resume planned art activities.

If you are interested in participating or want to be on our contact list, contact Tracey Baker at tracey.baker@gmail.com or JeNell Jacobson at jenell@jacobson.org.

CARDS, COIN, CONVERSATION, AND CANAPES SIG - submitted by Robin Getman
Five of us gathered in November and again in December for the CCCC SIG (
Cards, Coins, Conversation, and Canapes)
at Robin Getman's home in NE Minneapolis. Tasty appetizers, energized conversation, two high-stakes card games ($.80 per person for the first game and $.75 for the second).
Join us Monday, January 20, for an afternoon of fun as follows:
11:15 AM-Noon Chit, chat, and chew. Bring an appetizer to share and your favorite beverage (Robin will have wine and water on hand).
11:45 AM Learn how to play "Nickels" (Think, "sets" and "runs" with wild cards)
NOON Ante up! $ .80 per person (Bring 11 nickels and 1 quarter)
1:30-ish PM Stick around to learn and play a quick game of "31" ($ .75 per person, bring 3
quarters)
2:45 PM Bag up your winning's, repack your potluck dishes, and hit the road before
rush-hour
If you plan to attend, please notify Robin
at least 24 hours before
game night. To RSVP, get directions, or for more information, contact Robin at
RGetman220@aol.com
.
DAYTIME BOOK GROUP SIG

- submitted by Julie Efta
Only 5 of us met on December 5 at the Shoreview Library to discuss Where the Crawdads Sing by Delia Owens. We all had read the book and had a great discussion about isolation, loneliness, abuse, nature, hope, resilience, and the writing skill of an older woman's first book of fiction. This book had it all: character, plot, setting, and language!!
We meet next on Thursday, January 2, at 10:15 in the Shoreview Library Book Club Room. The January book is: A Great Reckoning by Louise Penny which is also the MIA book tour selection for January. Jane Harens is our facilitator.
The books chosen by the group for upcoming meetings are:
February: Educated by Tara Westover; Discussion led by Eleni Skevas
March: To be determined
April: Who Will Take Care of Me When I'm Old by Joy Loverde; Discussion led by Cyndy
May: Washington Black by Esi Edugyan

Please note that the April selection ties into the author Joy Loverde's appearance as a speaker at a TTN event on April 30.
This group meets in the morning of the first Thursday of the month from 10:15 AM - Noon.
Questions? Contact Eleni Skevas at
eskevs@yahoo.com
.
EVENING BOOK DISCUSSION SIG

- submitted by Beth Stockinger
The Tuesday evening book group met on December 10
th
for our holiday book gathering at Beth's house. We discussed the book,
Where the Crawdad's Sing
by Delia Owens. We had an interesting discussion about the story and the characters in the book, as well as our reactions to the book. We also talked about the upcoming holiday season and winter chill in the air (of course we had to discuss this). What an enjoyable evening!
The group members shared interesting book ideas for the future. So many to choose from! We chose books and hosts for the next 3 months. We will continue to meet on the second Tuesday of the month.
January
: Sula
by Toni Morrison
Tuesday, January 14
th
at 6:30 pm will be hosted by Gretchen Bratvold
February:
The Alice Network
by Kate Quinn
Tuesday, February 11
th
at 6:30 will be hosted by Grace Bartholet and Karen West
March:
Maybe You Should Talk To Someone
by Lori Gottlieb
Tuesday, March 10
th
at 6:30 will be hosted by Teresa Sanchez-Lazer
The discussion is always lively, the members are a fun group of women. Come join us!
For more information, contact Group Coordinator, Grace Bartholet at
gbartholet@gmail.com
.
EXPLORING FOOD SIG - submitted by Kathleen Peterson
A little bit of Hygge was had at the December 4 meeting of the Food SIG at Kathleen's home in south Minneapolis. To ring in the holiday season we tasted fruit soup, salmon, Swedish rye, Swedish almond rusks, Peppernuts, and even some herring and Lefse. After brunch we headed to Norway House to see the many beautifully decorated gingerbread structures. It truly was a feast for the eyes! Perhaps this group could contribute something next year?
We will be meeting on Monday, January 13 from 1:00-3:00 PM at Kathleen Peterson's home. Since it's the beginning of a new year, we plan to discuss our New Year's Food Resolutions and explore healthy eating strategies. Please bring a favorite recipe that you enjoy or a cookbook that you wouldn't want to be without. Please let Kathleen know if you will be coming at
kathleenpeterson614@gmail.com
.
A future plan is to enjoy a lunch prepared by the culinary students at St. Paul College. It will be at their City View Grille. Dates and times are being worked out.
"Pull up a chair, Take a taste. Come join us. Life is so endlessly delicious." Ruth Reichl
If you are interested in attending or for more information, Contact Kathleen Peterson at
kathleenpeterson614@gmail.com
.
FINANCIAL SIG - submitted by Cyndy Nelson
On Tuesday, December 17, nine women gathered for a discussion about year-end financial actions, a recap by Julie of a U of M Learning Life class about the meaning of money, and to share tips on where to find deals. Thanks to Julie for sharing information about the class and to everyone for bringing their ideas for deals.
Note: We have changed the start time of our meetings to 6:30 PM.
Our next meeting is on Tuesday, January 21, 6:30-8:00 PM at the Ramsey County Library at 2180 North Hamline Ave, Roseville. We will be in the Board Room on the second floor. Our topics will be investing in stocks by Tracey and experience with cutting cord for cable and landlines.
Our February meeting is Tuesday, February 18, 6:30-8:00 PM. at the Ramsey County Library at 2180 North Hamline Ave, Roseville. We will be in the Board Room on the second floor. Della Johnson, TTN MSP member and realtor, will join us to talk about housing. This is a follow up to her presentation at the February 8 educational event.
The purpose of this group is to increase our personal financial literacy. The knowledge of members about financial topics varies from beginner to more experienced. Our topics will be selected based on what individual members are interested in. We meet on the third Tuesday of the month at 7:00 PM. New members are welcome. Come and give it a try.
Please email Cyndy at
clnelson03@gmail.com
if you are interested in joining us, have ideas for topics, or have questions.
THEATRE SIG

- submitted by Robin Getman
January 15-February 16: No "formal" group outings are planned but if you're looking for good local theater, Theater Latte Da is a pretty safe bet!
Bernarda Alba
opens January 15.
http://www.latteda.org/bernarda-alba
February 8-March 1:
Superman Becomes Lois Lane
opens at the History Theatre on February 8. A group of TTN-er's plan to attend the closing performance on March 1 at 2:00 PM. Look for us in Row H!
https://www.historytheatre.com/2019-2020/superman-becomes-lois-lane
For more information about TTN Theater SIG events, please join us on our private Facebook group:
Search "TTN Theater MSP" on Facebook, or insert this link to access the private group page: https://www.facebook.com/groups/ttntheatermsp
Not a member of the private FB group yet? Simply request to join the group. The group administrator will receive notification of your request, accept your request, and, you're in!
When you receive notification that your request has been accepted, join the conversation:
Read and post about what's hot and happening
Spearhead an outing in 2020
Meet up at events and post-performance discussions
We look forward to your participation!
Got questions? Need help? Contact Robin Getman at
RGetman220@aol.com
.
TRAVEL SIG

- submitted by Marilynne Roberts
Please bring a favorite travel item, tip, suggestion or resource (or all) to a meeting on Wednesday, January 22, from 2:15-4:15 PM in the Community Room at the Centennial Branch Library, 100 Civic Heights Circle in Circle Pines. We look forward to having an open discussion of member's interests. If you can't attend and want to share your thoughts, please email them to Marilynne and she will include them in a compilation with the ideas suggested at the get together.
Please email Marilynne at
marilynne r@yahoo.com
, Debra Dorgan at
debra.dorgan@gmail.com
or Julie Efta at
teacherjulie.efta@gmail.com
if you are interested in joining us, have ideas for events, or have questions.
URBAN HIKING SIG -submitted by Cyndy Nelson
Three members of the Urban Hiking SIG "hiked" in the Minneapolis skyways on Friday, December 13; hiking boots were not required. We marveled at the maze of skyways in downtown Minneapolis and only walked a small portion of them. Thanks to Jan for being our fearless guide. We stopped for coffee at Caribou to complete our walk.
In January, we plan to take a "hike" at the Mall of America. We have selected Monday, January 27, as the date. We will meet at 10:00 AM. If you are interested in joining us, please contact Cyndy at
clnelson03@gmail.com
for specific information about meeting location.
Please let Cyndy know if you want to attend and/or have ideas for location. If you are interested in participating in this group, please let Cyndy know if you prefer weekday day, weekday evening, or Saturday hikes. Cyndy can be contacted at
clnelson03@gmail.com
.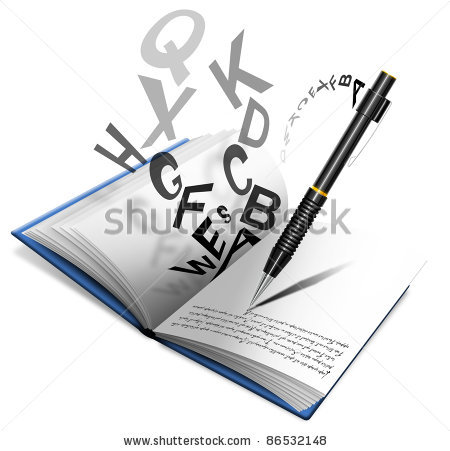 WRITER's SIG 1

- submitted by Julie Efta
This is closed group of 5 women. In January, we will meet on Fridays, January 10 and 24. Some of us will also meet on a few Tuesdays for silent writing retreats.

We encourage and will assist others to create more writing groups in 2020!
Please contact Julie Efta for more information or assistance in creating additional groups in the metro area at
teacherjulie.efta@gmail.com
.