The Coronavirus is keeping us home but not keeping us down: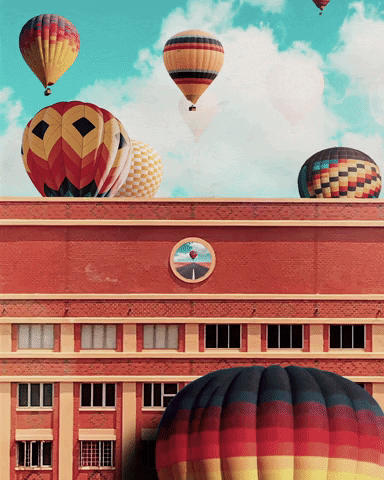 We hope you are faring well during these deeply stressful times. The coronavirus has set back our immediate plans for the future, including TTN's regular programs and group meetings and our 20th year anniversary celebration scheduled for this very month here in New York. But resiliency is one of our best traits and it shows everyday with how we are responding to this global crisis.
Your chapter leaders are grateful for your continued membership and since March your all-volunteer committees have quickly revamped our offerings in order to keep our community together and engaged.
Here's how we are keeping our spirits up!


Joining webinars and video online events. Here's how to Zoom!

Watching entertaining TV programming. Here's how to Binge!

Helping protect frontline workers, family and friends. Here's how to make Facemasks!

Staying well and fighting isolation. Here's how to find Help!

Keeping our minds actively engaged. Here's how to Stay Smart and Cultured.
​Here's how to be entertained and even laugh! Inward Bound Archive
LET'S STAY CONNECTED DURING THE COVID-19 SELF-ISOLATION PERIOD!
TTN prides itself on keeping women in our stage of life connected and present in the world. But during this critical period of fighting the coronavirus, we're the cohort that could become particularly isolated. Here's how we can thrive until we're all out and about again:

ZOOM VIDEO MEETINGS:
So much of what TTN offers are our groups that come together for various reasons and on different topics: Transition Peer Groups (TPGs), Special Interest Groups (SIGs) and Caring Collaborative Neighborhood Groups (CC-NGs). Many of these groups are using Zoom video services to continue to stay in touch.

If you have used Zoom before, then you know how simple it is to use. If you haven't, it's easy to learn. Click here to find out how it works. (Skype also offers video conferencing for those familiar with it.)

Interested? Identify someone in your TTN group to take the lead and have her contact the chapter committee head in charge of that particular group. They can help your group get a TTN link and password for Zoom. TTN-NYC will cover the monthly subscription charges.




SERVICES NOW OFFERED TO ALL NYC CHAPTER MEMBERS THROUGH CARING COLLABORATIVE:

We want to maintain healthy lifestyles during this stressful time. But CC won't be able to provide our traditional escort services for a while; and we can't call on other members to provide other in-person services during this social distancing period. However, there are still ways CC members can be of mutual assistance to each other.

A little flummoxed over how to order food and drugs online?
Want to join a webinar or video or audio conference call but don't know where to begin?
Perhaps you'd just like someone to talk to.

All good!
Because during this time, we are temporarily expanding the Member Information Request (MIX) service to all TTN members.

Need some help?
Just email the CC Coordinator at coordinator@ttncaringcollaborative.org and let her know if you want help with any of the issues above. She'll email you back with a connection to someone who is happy to help!

Use this link for frequently updated CC resources to help you Stay Well.


CHAPTER BLOG and GREAT INFO ON THE WEBSITE:
We're a group that likes to explore, pursue new ideas, gather information and then share it! So let's continue doing this, only online! Do you know of or need a good take-out restaurant on the UWS? Recently enjoyed an online museum tour, found a good TV series to binge on? Maybe you want to meet up with a local member in your neighborhood for a walk in the park. Check out our chapter's blog to see what's there. And we want your comments so please make a comment under one of the posts. If you have an idea for a post or a great photo to share, tell us by filling out the Contact Form on the blog site. In the meantime, here on our website are some fabulous recommendations that we've received from members:

What to Binge During Our Self Isolation
Cultural And Educational Things To Do
Wellness Resources Resources to Fight Isolation
Coronavirus Humor & Other Clever Bits?


We look forward to getting our lives and our chapter back to normal. In the meantime, do take advantage of these interim offerings. Let's stay in touch. And, please do not hesitate to reach out if you are missing that connection. Stay well!





Material from www.thetransitionnetwork.org, 19:19:12 September 22, 2021.
Copyright © The Transition Network 2021
Copyright © The Transition Network 2021