special interest groups
Special Interest Group (SIGs) offer specific areas of shared interest to members. SIGs meet on Zoom or in-person in small groups that accommodate physical distance and require masks. As you will see in our current SIGs there is a wide variety of opportunities for social connection, as well as to learn new skills and gain knowledge. The variety and topics are infinite. SIGs may be ongoing or time limited.
Why join a SIG? Below is a quote from a member that sums it up. Jean participates in a TPG and a variety of SIGs:
"Oh TTN, I am so grateful I found you! Let me count the ways:
Interesting variety of special interest groups - fun and frivolous to deep and meaningful - and sometimes a mixture of both in the same group!
Very interesting women with a variety of backgrounds and experiences
No mean girls! And no cliques! Every voice seems equal."
If you are a TTN member interested in joining an existing SIG, please let the contact person for that group know. If you have ideas for a new SIG or have general questions, please email Barbara at
barbara.osullivan@hotmail.com
and she will get back to you and set up a time to talk. She looks forward to hearing from you.
Just a friendly reminder:
We always welcome new women to check out our SIGs along with our many social occasions and programs. Please remember that non-members are welcome to attend SIGs & TPGs for a maximum of two times after which, per national policy, women are required to become a member of TTN to continue SIG/TPG participation.

FRENCH CONVERSATION SIG -
NEW SIG Looking for interested participants
Submitted by Ginny Jacobson
Do you have the desire to learn a language skill during the pandemic, make your brain sweat, and have fun communicating with others? If so, then join other novices with little or no experience in speaking French. We'll pick an app to start out so our language learning is structured. In the future, we can use our language skills at in-person meetings while picnicking in the park, visiting art museums, watching French films, etc. First organizational meeting is
Monday, October 26,
at 10:00 AM via Zoom.
Please email
ginnyjacobson3@gmail.com
if you are interested.

FULL MOONS AND THE AURORA BOREALIS SIG (aka Skywatchers) -
NEW SIG Looking for interested participants

Submitted by Julie Efta
Does the full moon inspire you to note it on your calendar and search out the ideal viewing of its rising on a clear night? Are you dreaming of seeing the northern lights or simply a fan of the night sky?
If you can and the sky is clear, our first meeting will be outside on the west side of White Bear Lake on October 1. Email Julie for exact location.
The location on October 30 or 31 will depend on who suggests the best next place. Email Julie with your great ideas even if you cannot attend. Let me know your past memories watching this spectacular sight! There are some free apps to get notifications for the Aurora Borealis. Let me know if you are interested in meeting north of the cities for viewing of this rare event. Exact locations and nights to be determined. Send your suggestions and I will compile a list for everyone!
If you are interested, have questions, or would like more information please email Julie at
Teacherjulie.efta@gmail.com


WELLNESS WEDNESDAY –
NEW SIG Looking for interested participants

Sponsored by the Caring Collaborative Committee
This is a new SIG focusing on health and wellness topics. Our first meeting will be on Wednesday, October 28, 6:30-8:00 PM via Zoom. We will be sharing ideas and strategies to prevent falls inside and outside our homes and to improve our balance. Bring your expertise, experiences and suggestions.
To receive the zoom meeting information and with any questions or suggestions for future topics, email Julie at
Teacherjulie.efta@gmail.com
.

LEGACY WRITING SIG
- NEW SIG Looking for interested participants

- Submitted by Karen West
On July 20 and 27, Karen West facilitated a legacy writing workshop. At the end of that workshop, some of the participants expressed a desire for Karen to form a Special Interest Group (SIG) for legacy writing that would meet monthly. Karen thought that was a great idea, so she is offering this opportunity. Karen will provide guidance when needed for how and when to write a legacy letter. Participants will spend time together writing and sharing (when they choose to) as they experiment with their own legacy letters. The first meeting of this SIG will be on
Thursday, October 1,
1:00-2:30 PM via Zoom.
If you are interested, have questions, or would like more information please email Karen at
karenw0214@gmail.com.


ART APPRECIATION SIG

- submitted by JeNell Jacobson
Eleven enthusiastic Art Appreciation SIG participants met September 9 on Zoom. We had decided to continue our education of the Elements of Art by focusing on a different element each month. This month, it was LINE. The member submissions for the slide show were interesting and the conversation about them was especially fun! Great meeting!

Our Wednesday, October 21, meeting at 1:00 PM will be on Zoom. We will focus on the art element of SHAPE. We welcome submissions of works of art by a friend, relative, local and international artists and encourage selecting art by females if possible. Terri Evans will again produce the PowerPoint presentation and requests submissions by Monday, October 5.

If you are interested in participating or want to be on our contact list, contact Tracey Baker at tracey.baker@gmail.com or JeNell Jacobson at jenell@jacobson.org.



CANCARDS, COIN, CONVERSATION, AND CANAPES SIG

- submitted by Robin Getman
This SIG is taking a hiatus due to Covid19 as the in-person meetings are essential to the purpose of the group.
For more information, contact Robin at
RGetman220@aol.com
.
DAYTIME BOOK GROUP SIG

- submitted by Eleni Skevas
In September, our book club met and discussed The Splendid and the Vile, by Erik Larson, a history book about Churchill, the London Blitz of 1940-1941, and the story of how the United States finally entered the war. Based on diaries of people close to the center of power, including those of Churchill's own daughter and his private secretary, this book confirmed that the group enjoys historical fiction.

For an encore, the group is delving into historical fiction centering on the same period of time. Our October book, Darkness at Noon by Alfred Koestler, is also about the period of 1938-1940 during which Stalin purged the Communist Party of those who didn't hew to the new party line, including the original founders of the party. The group is reading the 2019 copyrighted new translation from the German, not the original 1940 version. The new version includes a preface that gives the reader very useful context for the understanding the book.

Our next meeting is via Zoom on Thursday, October 1, from 10:00 AM-Noon. Please contact Eleni Skevas if you wish to join the discussion.
This group meets in the morning of the first Thursday of the month from 10:00 AM - Noon.
Questions? Contact Eleni Skevas at
eskevs@yahoo.com
.
EVENING BOOK DISCUSSION SIG


- submitted by Beth Stockinger
For our September Book group Zoom gathering, we read How to Be an Anti-racist by Ibram X. Kendi. This book sparked important and thoughtful discussion. The beginning of the book was hard to get through for some of us. With a few chapters down, the book was meaningful and thought provoking.
What is Next?
Tuesday, October 13,
at 6:30 -
This Tender Land
by William Kent Krueger
Tuesday, November 10,
at 6:30 -
White Fragility, Why It's So Hard For White People to Talk about Racism
by Robin DiAngelo and Michael Eric Dyson
Interested in joining our monthly book group? We enjoy thoughtful and in-depth conversations about our book picks and we enjoy the developing friendships with regular members. We meet the second Tuesday of the month from 6:30-8:30 PM.
For more information, contact Group Coordinator, Grace Bartholet at
gbartholet@gmail.com
.
EXPLORING FOOD SIG

- submitted by Chris DiPietro
How many or you have had to throw out wilted greens, have grown far more basil and tomatoes than you could use, or have purchased "aspirational" foods that weren't on your list and then went to waste? The September Food SIG group had a resourceful and challenging discussion about all of the above and many ways to reduce food waste. Pickling veggies, composting, drying herbs, shopping and storing food wisely were some of the successful strategies. We vowed to try some new ideas and do a better job of reducing waste. Pickled fennel anyone?
Here are the details for our upcoming October meeting:
Date: Friday, October 9
Time: 1:00-2:30 PM via Zoom
Topic: Kitchen Efficiency: Favorite Appliances and Kitchen Gadgets
Check-in Questions to think about: Is there a kitchen task for which you wish there was an appliance or gadget? Do you have favorites? Have you made kitchen purchases which are rarely (or never) used?
***Also please note the information about the November 2020 Fall Recipe Challenge highlighted earlier in this newsletter. This event is open to all TTN members and guests. We hope you will sign up!
We invite anyone to join this discussion. If you are not already a participant in the SIG but would like to join our discussion in September, please let Chris DiPietro know at
cmdjp2@gmail.com
. You will receive a Zoom invitation email several days before the meeting.
If you are interested in attending or for more information, Contact Kathleen Peterson at
kathleenpeterson614@gmail.com
.
FINANCIAL SIG -
submitted by Cyndy Nelson
Nine of us participated in a Zoom meeting on September 15. Our topic was to "understand how the stock market can be soaring when there are so many challenges for people and in the economy". The key phrase to remember is "the stock market is NOT the economy". The stock market moves based on how people view the future earnings of companies, not the present situation. In addition, the performance of the stock market is often referenced by a couple indexes (Dow and S&P 500) which are composed of stocks of large companies. We also talked about elections and the stock market; history shows that there is not a strong correlation between the performance of the stock market and which party wins the presidency. Articles also point out that there will likely be a lot of volatility in the stock market if we have unresolved elections.
Our October meeting is
Tuesday, October 20,
6:30-8:00 PM via Zoom. We will be taking a financial quiz prior to the meeting and discussing what we learned by taking the quiz. Julie and Cyndy will work together to select a quiz.
Our November meeting is
Tuesday, November 17,
6:30-8:00 PM via Zoom. Topic will be Medicare and health insurance options.
The purpose of this group is to increase our personal financial literacy. The knowledge of members about financial topics varies from beginner to more experienced. Our topics will be selected based on what individual members are interested in. We meet on the third Tuesday of the month at 7:00 PM. New members are welcome. Come and give it a try.
Please email Cyndy at
clnelson03@gmail.com
if you are interested in joining us, have ideas for topics, or have questions.
GARDENS R US SIG - Submitted by Julie Efta
Our gardens are being put to bed to prepare for spring renewal! This group will also take a rest until the warmth returns. Thanks to everyone who participated and hosted! Email me any ideas for next year. And let me know if you would help lead.
Questions? Contact Julie at
Teacherjulie.efta@gmail.com
ON BEING SIG - Submitted by Ginny Jacobson
The On Being SIG met in September, via Zoom, and discussed Krista's interview with Pauline Boss. We talked about "ambiguous loss," a term that Pauline Boss coined to describe loss that has no resolution. We also discussed all of our many losses during 2020 and that it is normal to be grieving. Tracey Baker facilitated the discussion.
On
Monday, October 19,
1:00-2:30 PM, we will convene via Zoom for a discussion about Jane Goodall and her perspective on the meaning of being human. You can listen to the interview and/or read the transcript here:
https://onbeing.org/programs/jane-goodall-on-what-it-means-to-be-human/
. Jean Forrey will lead our discussion.
To join this SIG and to receive your Zoom invite, please email Julie at
teacherjulie.efta@gmail.com
or Ginny at
Ginnyjacobson3@gmail.com
.


PAR-TEE ON MINI GOLF SIG - Submitted by Jean Forrey
Look for information about this SIG in Spring 2021.
If you are interested in joining us, please contact Jan Weller at
janisweller@gmail.com
or Jean Forrey at
jean.4e@gmail.com
.



THEATRE SIG

- submitted by Robin Getman
This SIG is taking a hiatus due to Covid19 as attending in-person theater events together was key to the purpose of the group.
TRAVEL SIG

- submitted by Marilynne Roberts
Have you recently enjoyed virtual travel? There are so many options for doing so. Here is one more, ranking beautiful cities, in case cities are of interest to you.
Lane Rosenthal, our guest from Paris Off Script, might have predicted that Paris would be on this list as the most beautiful. This is the list's description of Pairs, included here to help you make a decision if you would like to take a few minutes to explore the list:

The City of Love also happens to be the most beautiful. From the sparkling lights of the Eiffel Tower to the sweet smells of the Jardin des Tuileries, Paris exudes beauty. See the city from a sunset cruise on the Seine, indulge in rich pastries, stroll across the ornate bridges and take in the opulent architecture.

Classic and timeless Parisian beauties include the Arc de Triomphe, Place du Trocadero, the Pantheon, Palais Garneier and Sacre-Coeur.

The Travel SIG met September 29 to discuss favorite Minnesota driving trips. The next meeting will be Tuesday, October 27, 6:30–8:00 PM. Members are invited to discuss our favorite vacations. All Chapter members are welcome.
Please email Marilynne at mkrobertsmn@gmail.com, Debra Dorgan at debra.dorgan@gmail.com or Julie Efta at teacherjulie.efta@gmail.com if you are interested in joining us, have ideas/resources for future meetings, or have questions.

URBAN HIKING SIG -submitted by Chris DiPietro
This SIG gives TTN members the opportunity to explore and/or introduce others to new locations in the metro area. Our hikes last about 60-90 minutes and we walk at a moderately brisk and steady pace. All are welcome to join us as we walk and talk. We sometimes end our hikes with a stop at a local establishment for a coffee/drink/ice cream (though this has been suspended for the time being due to the pandemic).
In September, we enjoyed a hike at Vadnais Snail Lake Regional Park. We had a great view of East and West Vadnais Lakes. There was just a hint of fall colors in the trees and geese, ducks, and a pair of swans were on the lake enjoying the slightly chilly weather.
Our next hike is scheduled for,
Saturday, October 10th,
from 10:00-11:00 AM. (Rain date October 17th, same time.) We'll be hiking at Lakewood Cemetery in Minneapolis. Lakewood Cemetery, tucked in among the chain of lakes, is considered one of the most beautiful cemeteries in the country and is the final resting place of many well-known Minnesota figures. We'll plan to wind our way through the park-like cemetery including walking up and down some gentle grades. We'll pass by several of the significant art and architecture sites in the cemetery, such as the Evans and Pillsbury monuments and the Lakewood Memorial Chapel.
If you'd like to join the hike in October or have any questions about the group, contact Chris DiPietro, the Urban Hiking SIG's coordinator at the address below.
Questions? Please contact Chris at
cmdjp2@gmail.com
.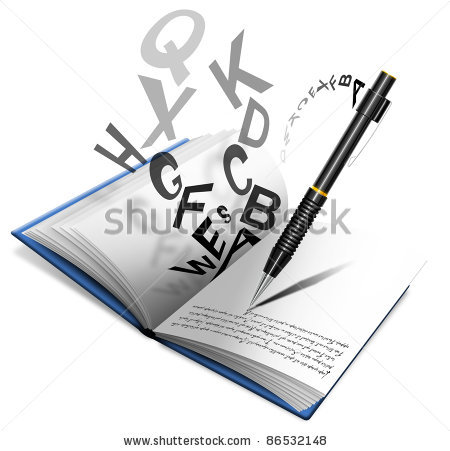 WRITER's SIG 1

- submitted by Julie Efta

This is a closed group. Our next meeting is Friday, October 9, at 10:30 AM.


Please check out the new Legacy Writing SIG or consider starting a new group via Zoom that inspires you. Writing is a great activity in troubling times especially in winter.

Questions? Please contact Julie Efta at teacherjulie.efta@gmail.com.